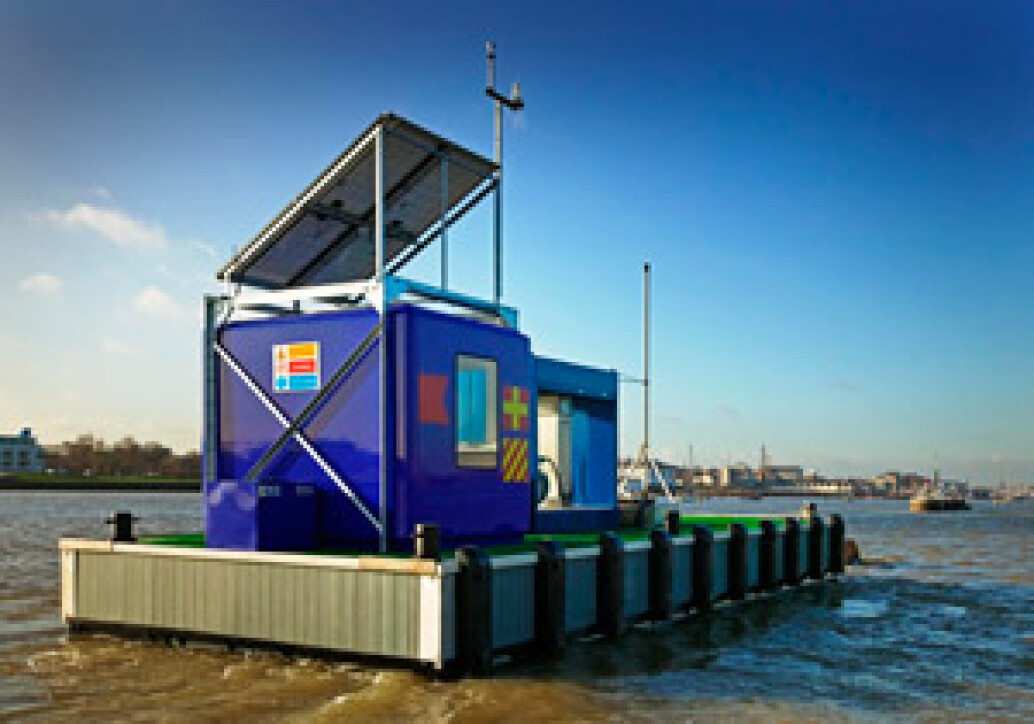 The pontoons are designed for coastal sheltered marina environments.
Each pontoon is designed to provide a self contained floating facility for the storage and dispensing of Petrol and Diesel fuel for coastal sheltered marina environments.
The structure is configured to provide buoyancy and to protect the fuel tank from damage.
The unique design provides a safe, robust, stable and economic means of storing and dispensing fuel.
The buoyant structure has a spillage containment area and a galvanized steel framework to receive the decking, fending and side skirts.
It also incorporates the integral fuelling system and Kiosk control unit.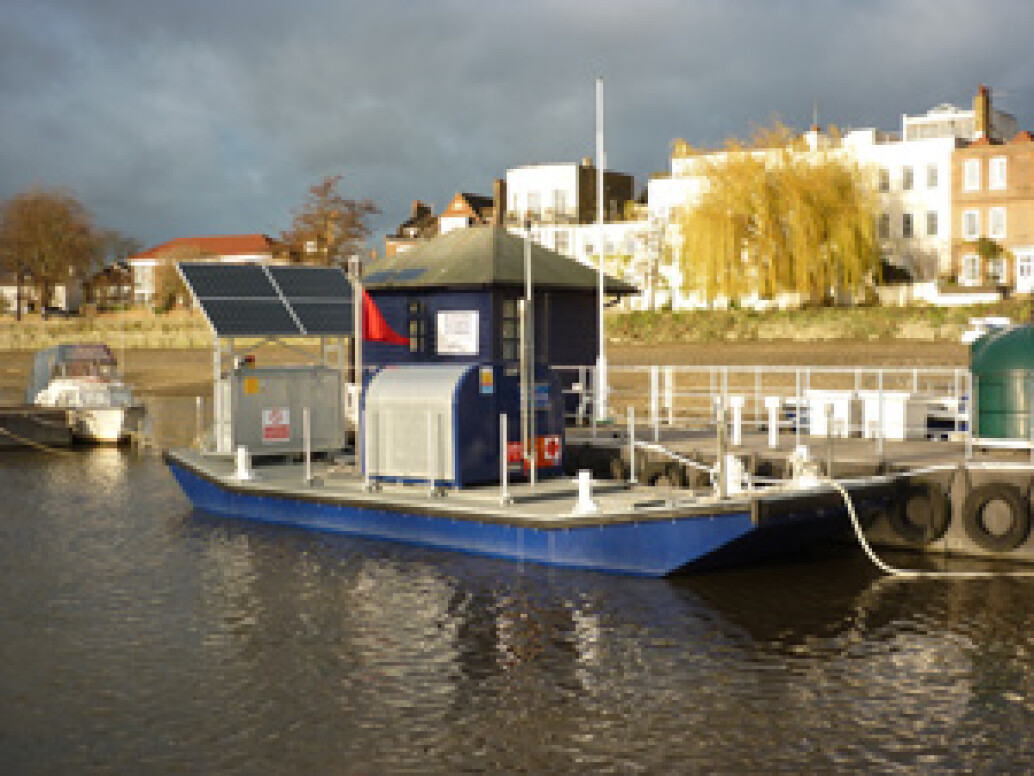 Main pontoon fittings included as standard;
Skirt; Interlocking recycled plastic planks
Deck; Anti-slip Fibreglass grating
Bollards; 4 No located 1 at each corner
Fending; Full-length perimeter white rubber fender around the pontoon at deck level
All steelwork is to BS 4360 grade 43a
Framework is all hot dip galvanized
All components of the buoyancy structure air tested to 2 psig and all welded joints soap and water tested.
All tanks to B.S 799: Part 5:1987 and air tested to .21Bar / 3PSIG complete with test certificate.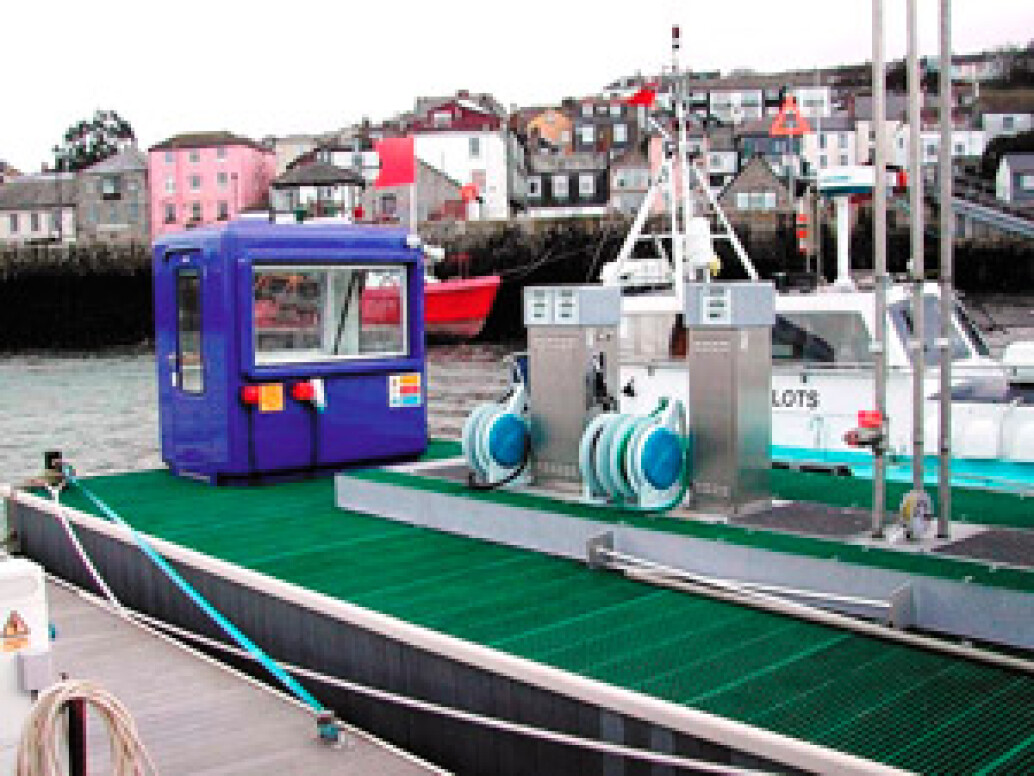 The Environmental Protection System provides the following:
Constant monitoring of the fuel tanks, the outer skin linked to audio and visual alarms which will alert in the event of any leak in either inner or outer tank walls.
Tank contents measurement is via tank-mounted probes providing full inventory checking and water detection, displayed on a kiosk mounted control unit which is also linked to low level and high-level alarms.
The exterior paint system of the buoyant structure and the external surfaces of the fuel tank are painted with a suitable paint system for coastal polluted environment.
Standard Equipment items:
Pumps and Hose Reels, mounted on spillage containment area.
Fill pipes incorporating overfill prevention valves, vent pipes and suction pipes to each pump.
Kiosk constructed from GRP with smooth semi-gloss external surface.
Statutory fire fighting equipment and signage.
Mains electrical switchgear and cables to each pump, protected spurs for monitoring systems, kiosk lights and auxiliary sockets, and connection point for incoming mains supply.
The Pontoon will be commissioned and presented for UK Petroleum Officer and Trading Standards Approval.