Steel Fuel Storage Tanks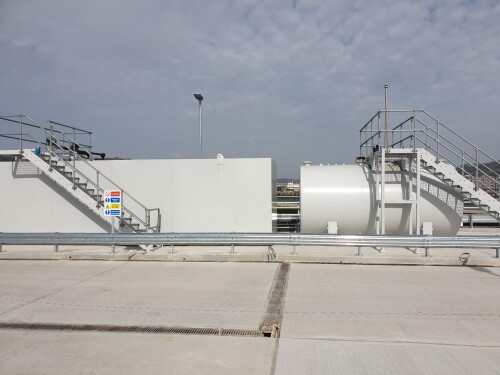 Double Skin Storage Tanks
Double Skin Storage Tanks with a capacity of between 10,000 and 50,000 litres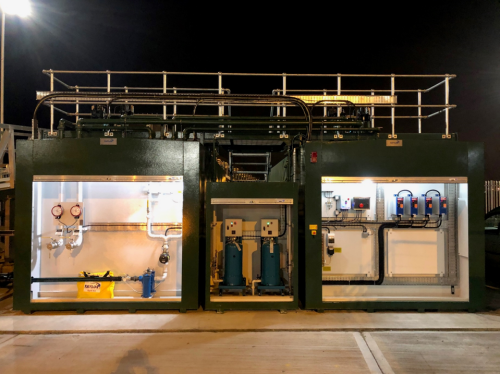 Rectangular Storage Tank
A Double Skin rectangular storage tank with a capacity of between 10,000 and 50,000 Litres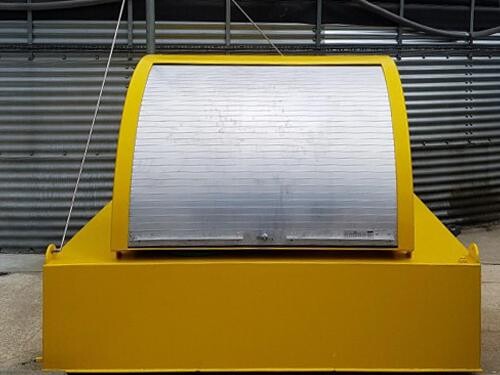 Petrol Storage Tanks
Safe storage and dispensing of Petrol by means of a Standard 996 Litres Steel Storage Tank manufactured to comply with current regulations
Where have tanks been installed?
They have been installed in some of the following; Truck and Bus Fleet Depots, Taxi firms, Farms, Marinas and General Plant Room Areas.
Tanks can also be fabricated in Stainless Steel for particularly aggressive environmental locations.
Our standard range of fuel tanks "The Enviro-Fuel-Store" are rectangular and cover sizes from 5,000 litres to 100,000 litres.
Each standard Enviro-Fuel-Store is of double skin construction and Manufactured to BS 799 Part 5 requirements.
The interstitial space between the inner Main Tank and the outer Secondary Tank functions as a fuel spillage safety containment zone.
Standard equipment;
Full width Lockable Security Cabinet with Roller Shutter Door
Filling System and Drip Tray
Standard Fill Pipe with Valve, Cap and Chain
Contents Gauge
Containment Skin Indicator
Outlet Valve
Access Manway
Vent and Overfill Prevention Valve System
High Level Alarm
Dipstick with Lockable Filler
Standard Paint finishes (Green or Blue)
Optional Extras;
Choice of Dispensing Pumps
Fuel Monitoring Equipment to suit requirements
Ladders and Platform